Econyl® -the regenerated fibre
Carpet yarn made from nylon waste such as old fish nets
Heads up: this page will certainly catch your attention
Textile floor coverings from Vorwerk flooring are among the most sustainable floor coverings.
Often made from ECONYL® regenerated yarn:
Because recycling is part of our sustainable production.
Beneficial for the environment:
Because plastic waste disappears from the earth.
Good for your health:
Because floors from Vorwerk flooring generate fewer emissions and next to no odours.
Careful use of resources.
When old fishing nets become textile floor coverings.
Nylon waste, otherwise polluting the Earth, is transformed by the italian company Aquafil into ECONYL® regenerated nylon. It's exactly the same as brand new nylon and can be recycled, recreated and remoulded again and again.
That means you can create new products and buy new products without having to use new resources.
The future is circular
ECONYL® regenerated nylon is a product that can help you close the loop. Made from waste, it's infinitely recyclable and can unleash infinite possibilities for makers, creators and consumers. It's all part of the ECONYL® brand vision to make the world a better place by pioneering closed loop regeneration processes and delivering sustainable products.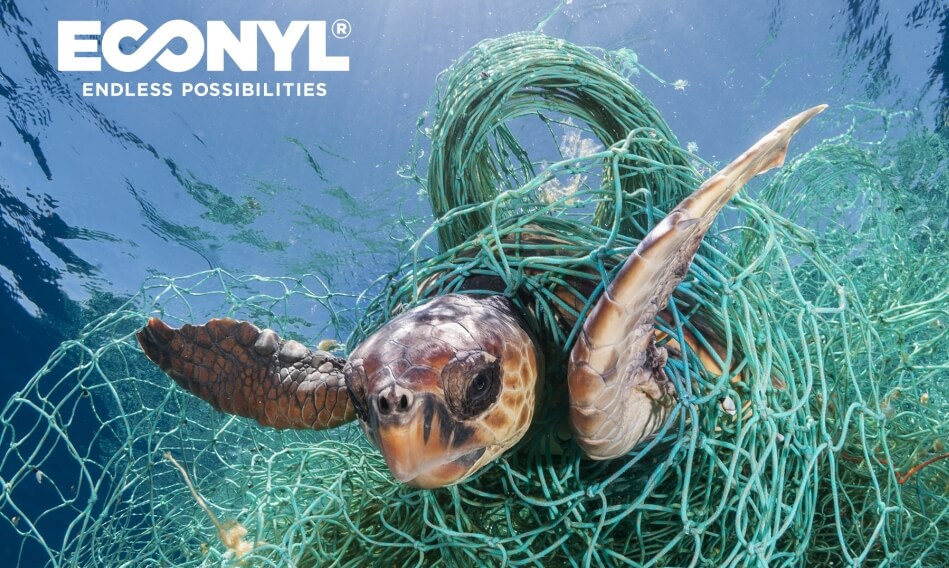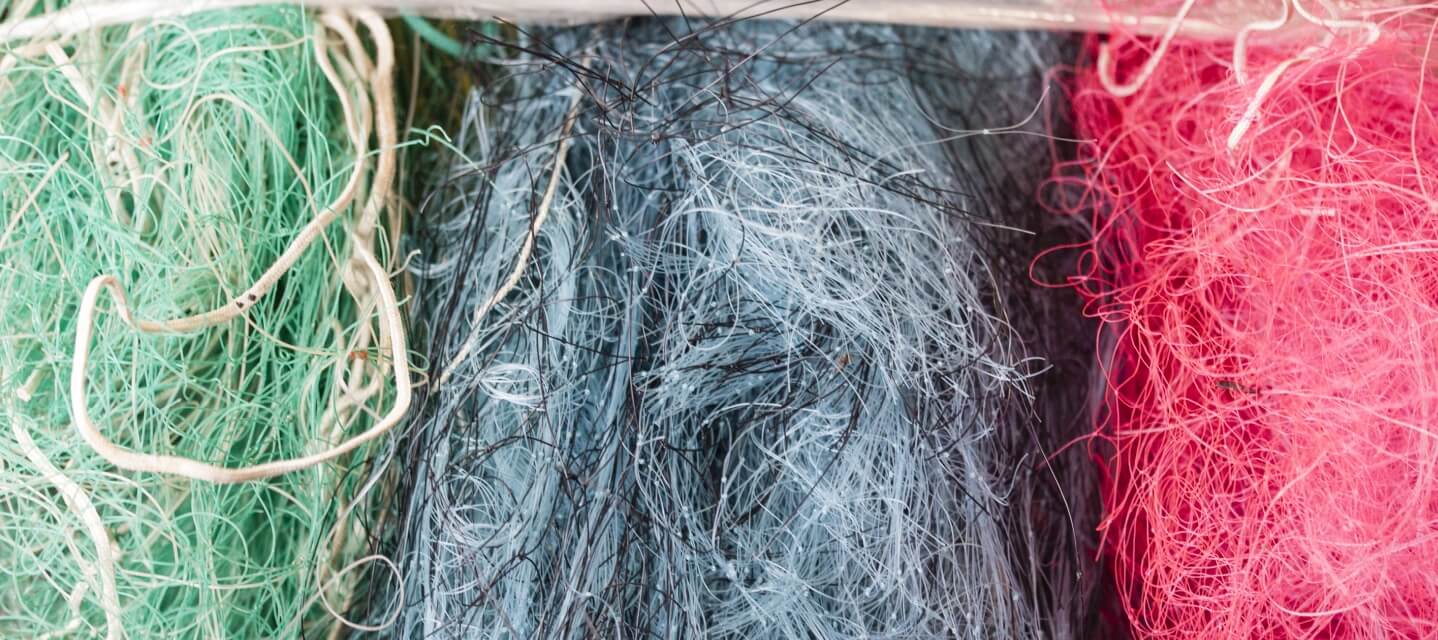 Unbeatably sustainable.
A new product is created from the waste in four steps
01_Rescue
The ECONYL® Regeneration System starts with rescuing waste otherwise polluting the Earth, like fishing nets, fabric scraps, carpet flooring and industrial plastic all over the world. That waste is then sorted and cleaned to recover all of the nylon possible.
02_Regenerate
Through a radical regeneration and purification process, the nylon waste is recycled right back to its original purity. That means ECONYL® regenerated nylon is exactly the same as virgin nylon.
03_Remake
ECONYL® regenerated nylon is processed into carpet yarn and textile yarn for the fashion and interior industries.
04_Reimagine
The beauty of ECONYL® regenerated nylon is that it has the potential to be recycled infinitely, without ever losing its quality. We believe that circular design is the future and using ECONYL ® is our first step on that journey. For Vorwerk flooring, a sustainable floor covering means that it has been produced as sustainably as possible. This is why we already use ECONYL® yarn in a large number of our products. And the trend is rising.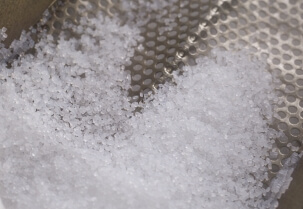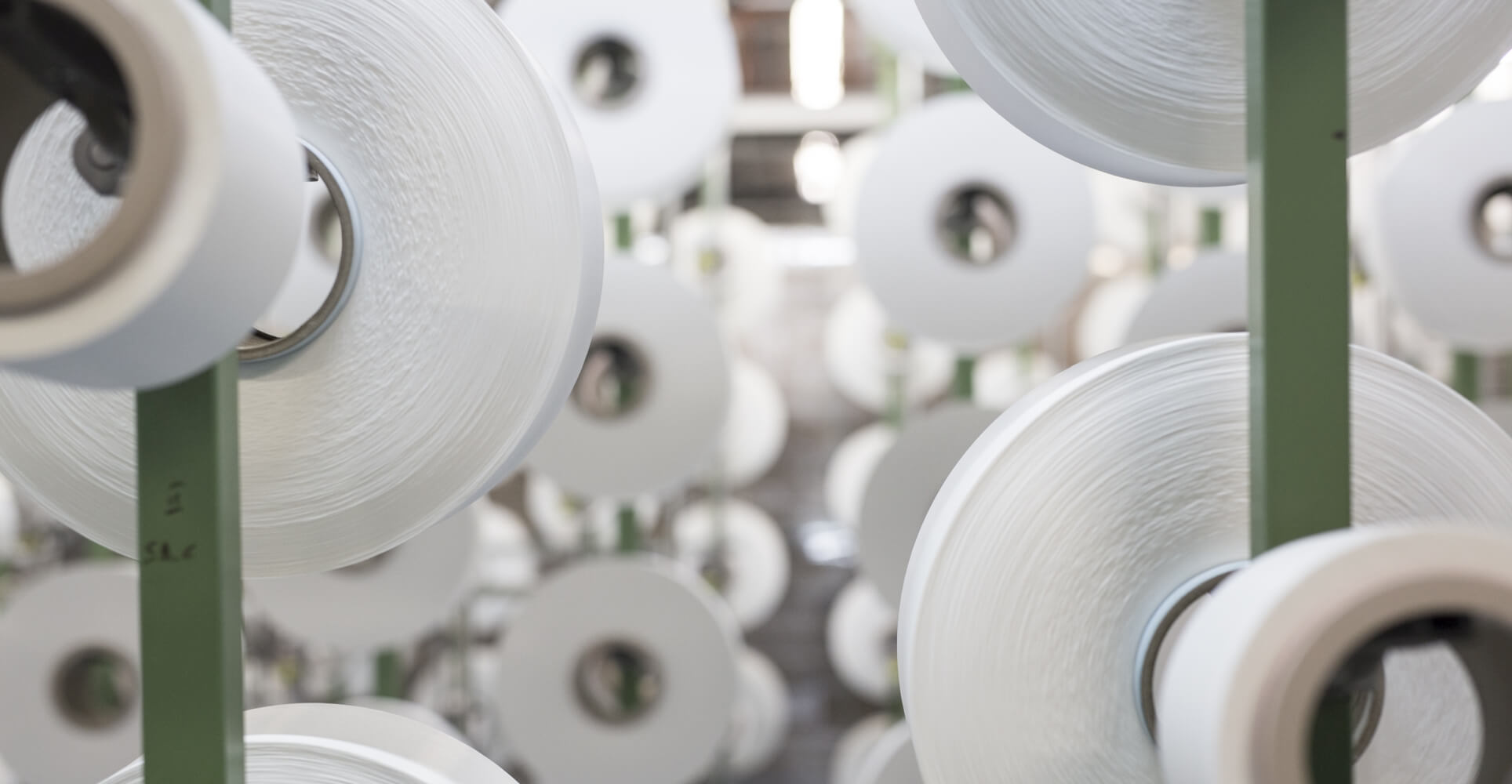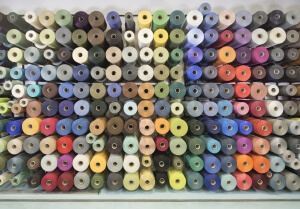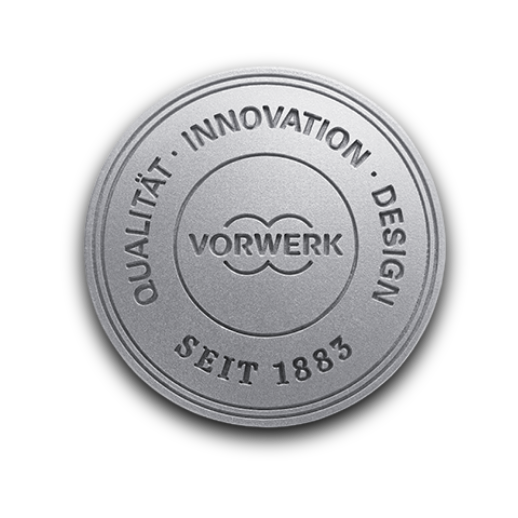 Green future.
Green production.
As a premium producer of German-made floor coverings, we take it as a given that our products should be developed using recycled materials to the fullest possible extent – while reducing waste as much as we can. We therefore use 100% recycled yarns as well as yarns that are dyed with a spinning nozzle and do not require any further dyeing at our production facilities. All this saves large quantities of water and energy. In addition, Vorwerk flooring has switched to carbon-neutral production processes as of 2020. This enables us to support national and international offsetting measures, entirely replace fossil fuels with district steam and use the waste heat from our heat recovery system. We have implemented many more changes in our efforts to establish sustainable production processes for the future – even going so far as to replace the lighting with energy-saving LED lamps.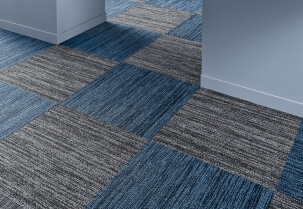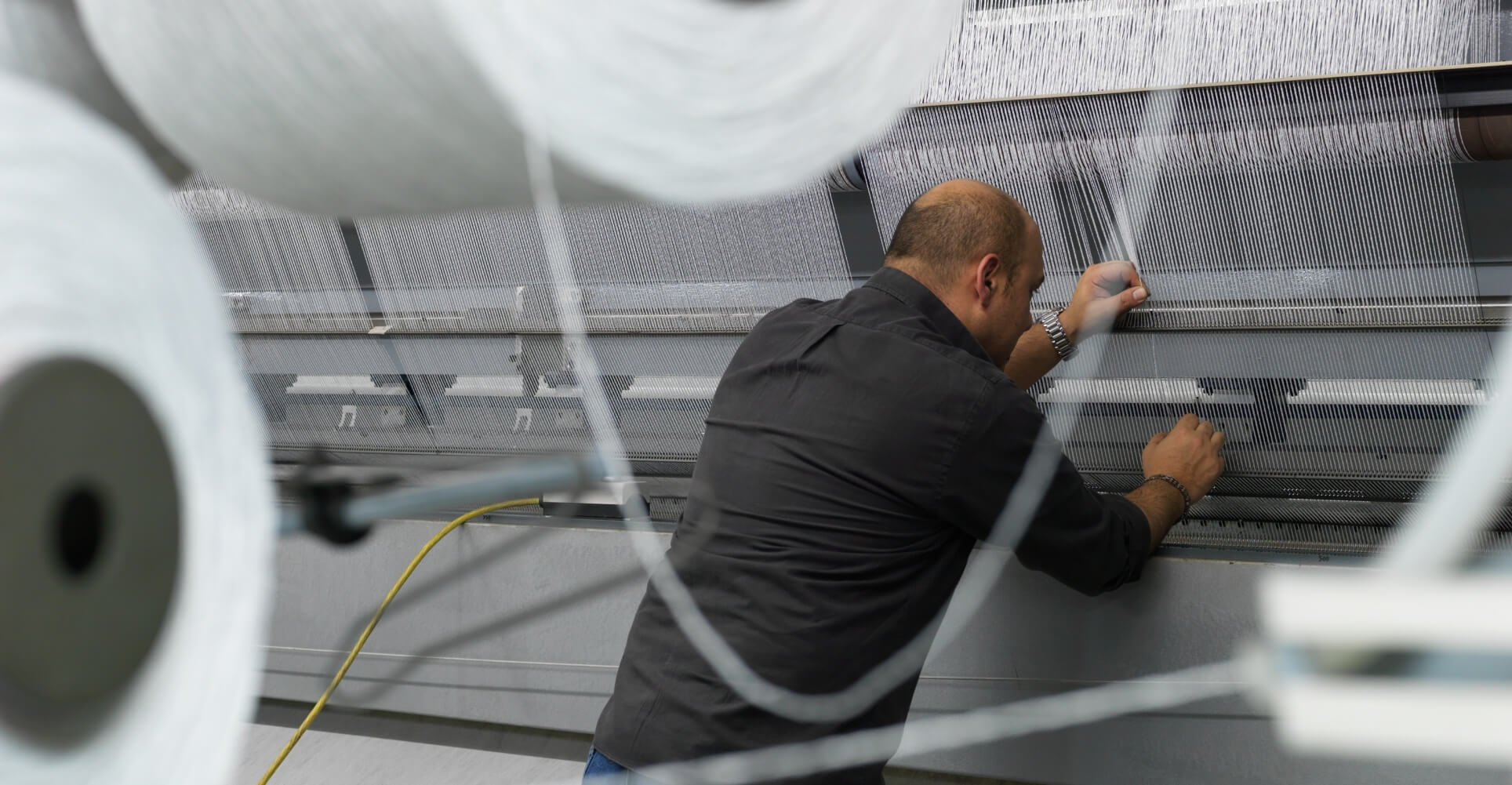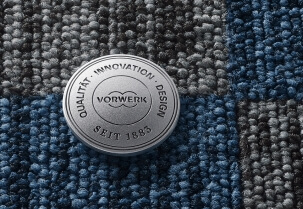 Interested in sustainable floorcoverings?
Sustainability doesn't happen overnight.
We've been thinking ahead for years.
Green is not only the colour of the Vorwerk logo, it is also key to the values that we seek to uphold – not least in terms of our production processes and our products. Having offered our German-made premium floor coverings since 1883, we made a conscious and concerted effort to focus on sustainability back in the early 1990s. We have always sought to source our raw materials locally wherever possible in order to reduce our transport-related emissions. And we have continued to set new standards as we shore up our commitment to the environment and wider society. Alongside this ecological component, social and economic aspects thus also underpin the holistic approach of Vorwerk flooring. Our commitment to good causes, such as the international charity SOS Kinderdorf, as well as family and health management measures for our own employees are expressions of the social responsibility that our company bears every day.
Want to know more?
If you found this page helpful but want to know more about sustainable floor coverings from Vorwerk flooring, you can download our 'Life Balance' environmental report or contact us directly. We're there for you.