IT'S A VORWERK!
WHEN IT EXCEEDS THE STANDARDS OF SUSTAINABILITY.
Acting sustainably is at the heart of our zero-defects tolerance. After all, we've known for a long time now that what we do today has an effect on tomorrow. The battle to stop climate change and the respectful treatment our environment and resources are just as important to us as the health and comfort of our customers. With our unique engagement, greatest-possible transparency and numberous control mechanism, we are setting standards in this area.
SIGNIFICANT SHARE OF RECYCLED MATERIALS
For our unqiue floor coverings, we have increased the percentage of recycled ECONYL® yarns continually and consistently. Today, approximately one-third of our products' share of textile is made of recycled material. About 400 tonnes of our production-based clippings waste is processed annually in our own recycling system to produce high-quality backing material.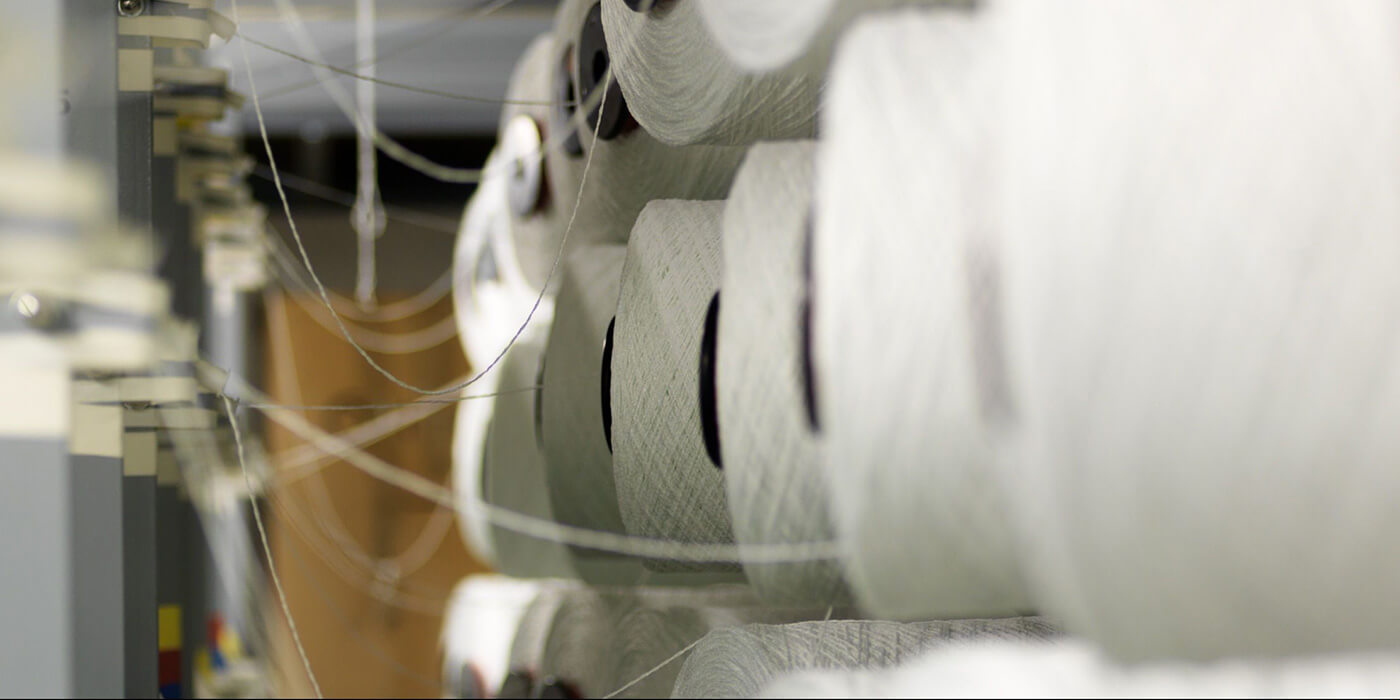 REVOLUTIONARY ECO-FRIENDLINESS
As a founding member of GUT, we have revolutionised the development of environmental goals and standards in the carpet industry Europe-wide. Ever since 1995, we have been meeting the requirements of the international environmental management standard ISO 14001 and publish our environmental balance annually in a comprehensive report.
More than 85 per cent of our energy supply is carbon-neutral and provided by a local energy supplier. To minimise climate and environmental pollution, we generally prefer suppliers from the region. In all supplier contracts, we have barred the use of nano coatings, antisoil and antistain chemicals. The adherence to our emissions limits is certified by green labels such as DGNB and CRE according to global standards.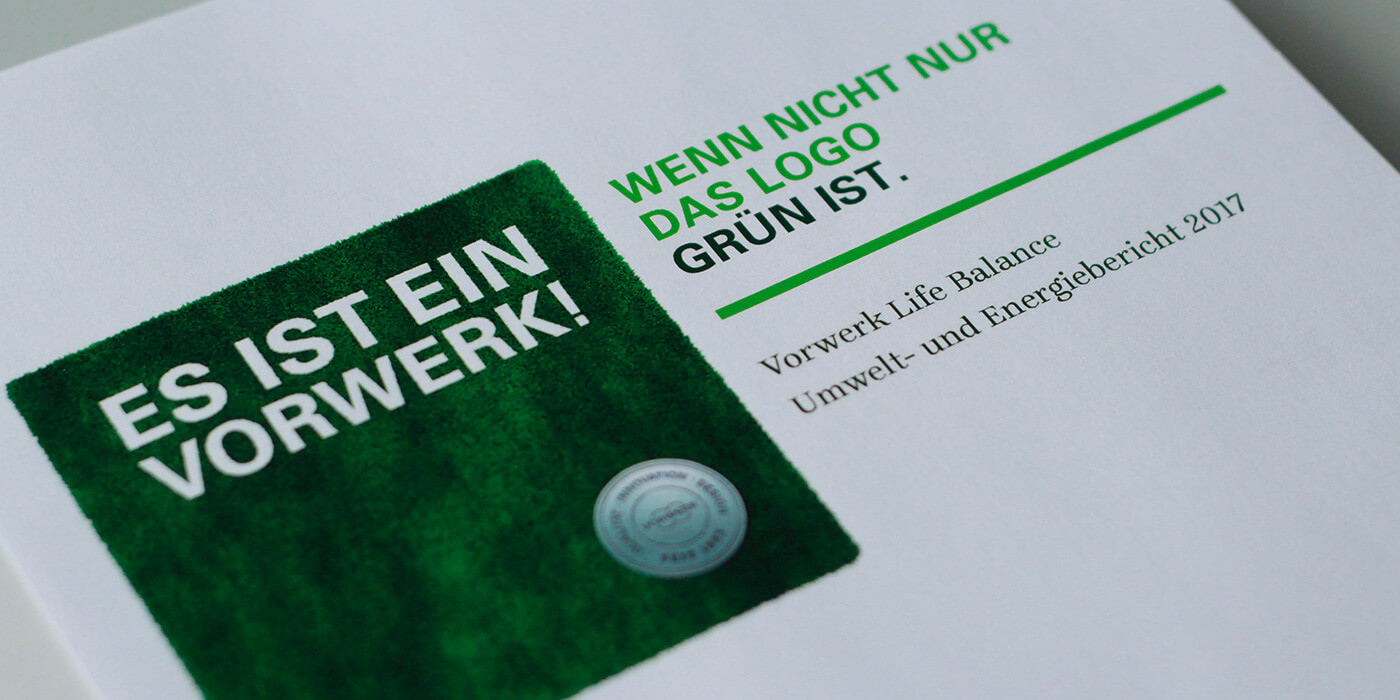 Transparent manufacturing
Vorwerk has nothing to hide. On the contrary: we are happy to give you deep insights into our production processes during a tour of our factory in Hameln, Germany.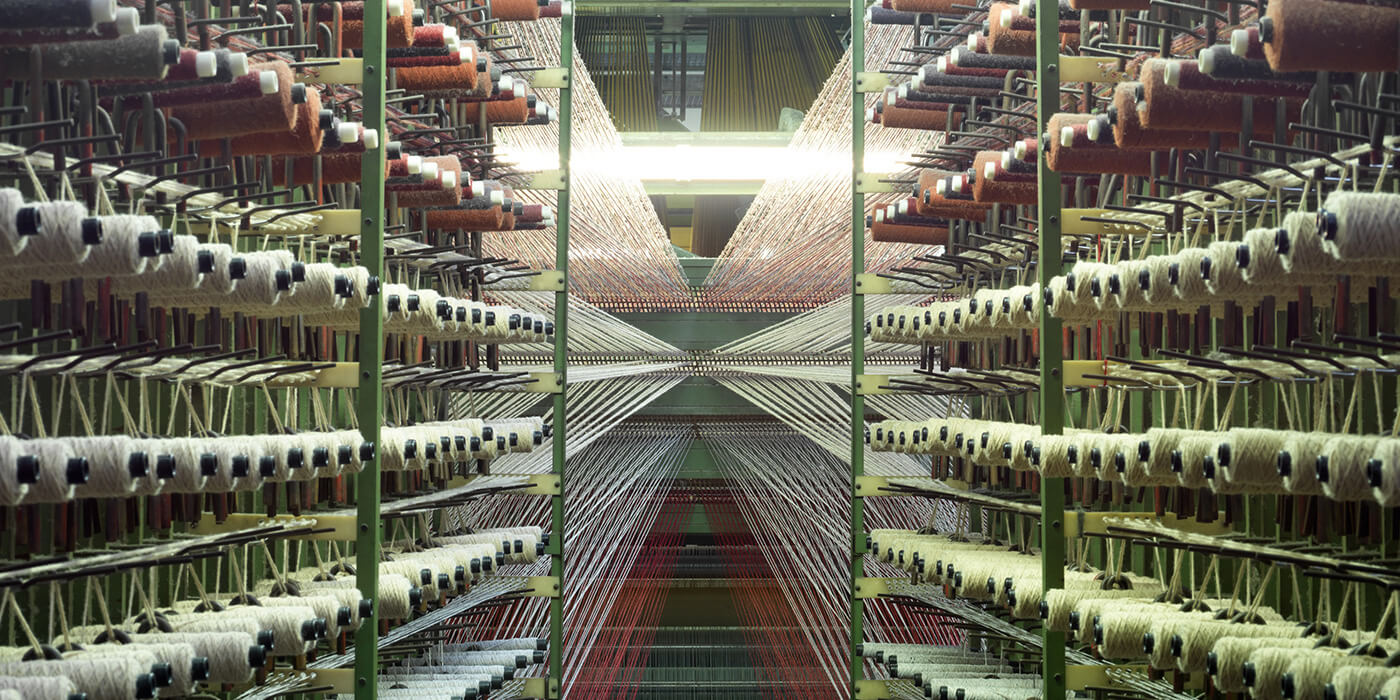 IT'S A VORWERK!
WHEN ITS ENTIRE SUPPLY CHAIN IS MONITORED.
To satisfy our own zero-defects tolerance standard, we rely on strict supplier monitoring and pioneering management methods which enable us to keep an eye on product-relevant aspects at all times. Always with the goal of meeting the expectations of our customers 100 per cent – or even exceeding them. We are the only ones in the industry to control the entire supply chain to achieve this.
ASSURED RAW MATERIAL QUALITY
So that we can guarantee indisputably flawless material quality for our floor coverings, each of our product-relevant suppliers has to provide a quality certificate for their raw materials. Only then do we process the materials. To continually improve the quality of the raw materials and qualify the supply, we leverage the renowned Six Sigma quality management system.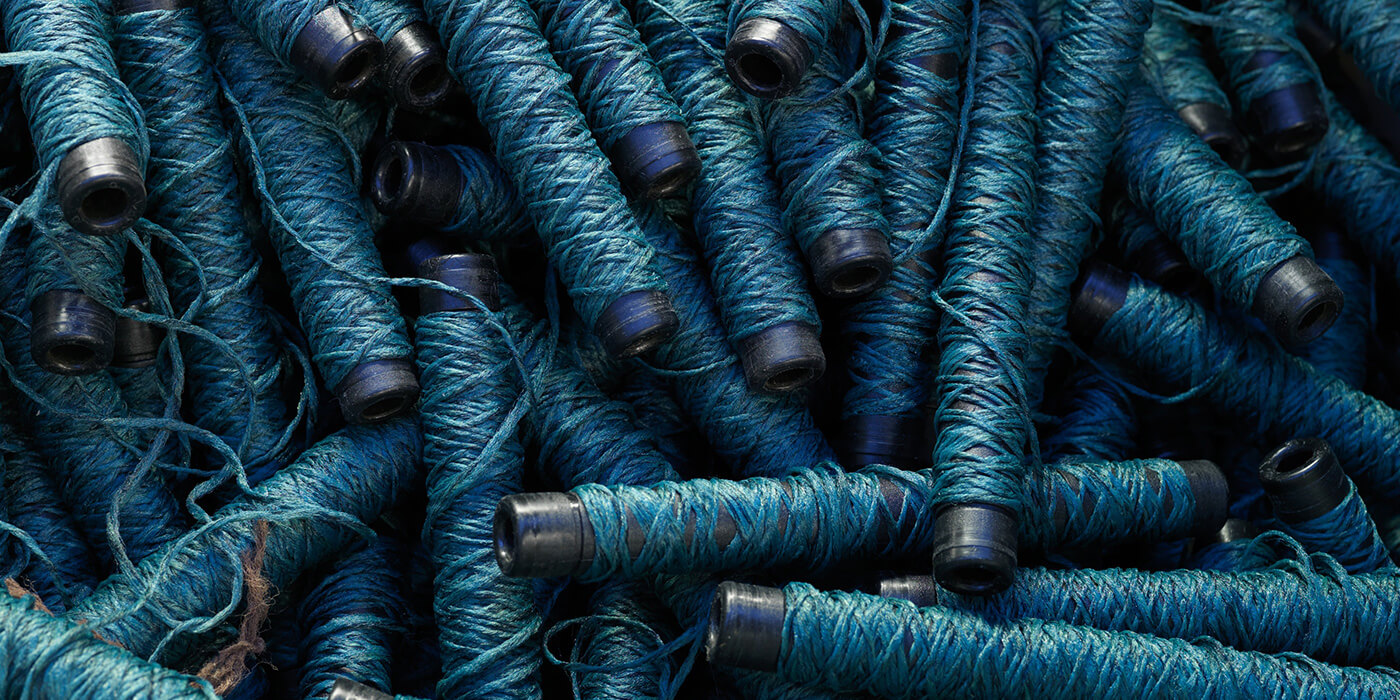 PRECISE PROCESS CONTROL
Vorwerk has currently defined key performance indicators for 37 decisive processes. These processes are continually monitored and frequently reviewed by the company's management. Moreover, a CIP system has been embedded in the company whereby each employee can actively contribute to the continual further development of their processes.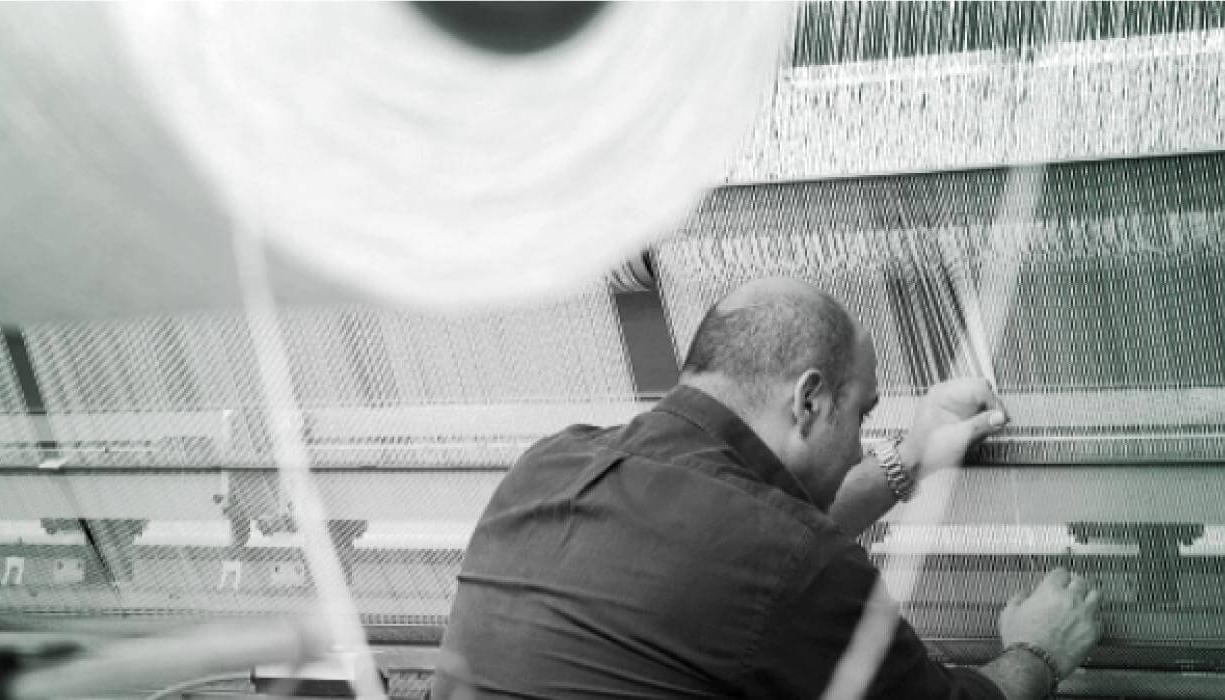 IT'S A VORWERK!
WHEN ITS QUALITY IS ASSURED THANKS TO GERMAN QUALITY STANDARDS.
Traditional values, a deep passion for the product and lots of love to detail make each Vorwerk a top-class product of German craftsmanship. To ensure work in above-average quality, each square metre of the floor covering is checked by many experienced employees, highly concentrated and meticulously. These more than 15,000,000 individual tests each year are an expression of our zero-defects tolerance, which we can prove with our certificates from third-party testing institutes.
MULTIPLE-STEP CONTROL PROCESSES
For our self-imposed factory monitoring, well-qualified employees are responsible for the quality control within their processes and thus contribute to ensuring a flawless product is delivered to the customer. Additionally, each individual product is checked again carefully before delivery in a product control step. Thanks to weekly process audits, we make certain that absolutely no defects slip into the series production.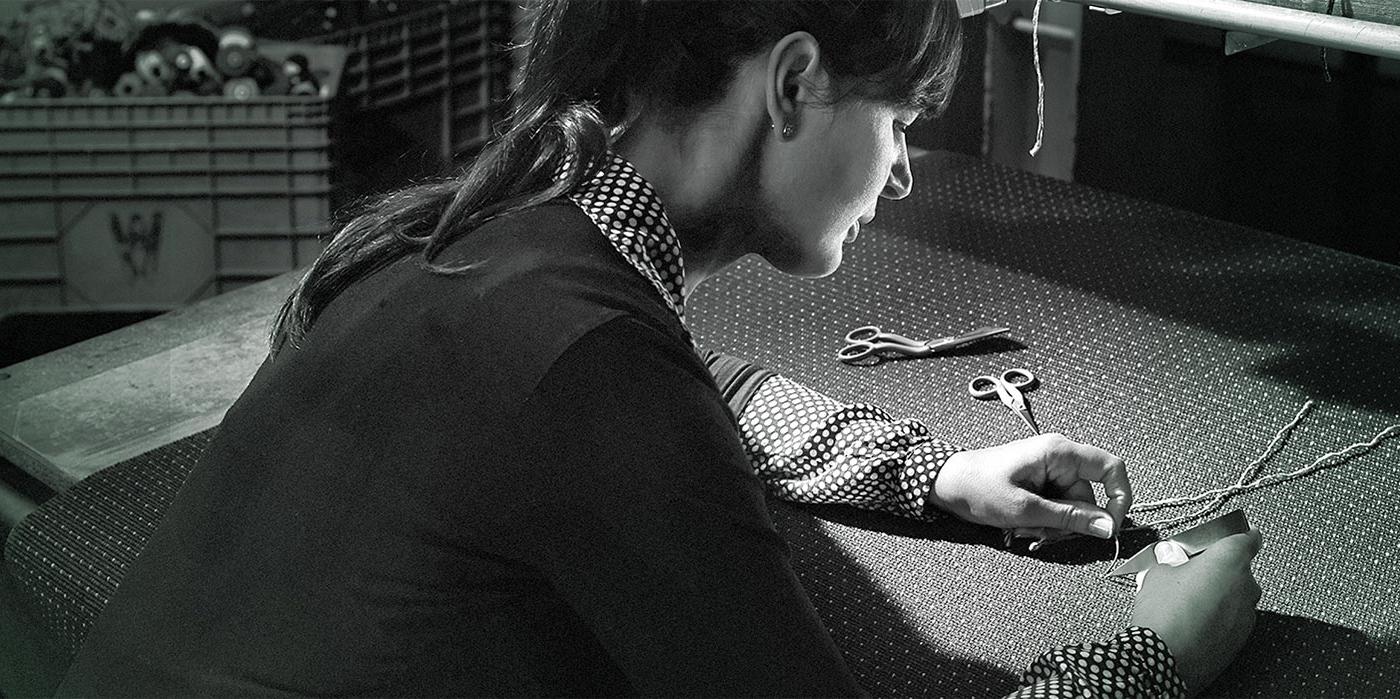 MEASURES TO ENSURE PERFECTION
With the 5S method, we strive to optimally structure each workstation with the aim to avoid accidents and eliminate potential waste. Each Vorwerk employee is called upon to contribute their own ideas. Suggestions that improve the process quality are rewarded by the company's management. Generally speaking, each process is frequently analysed in light of its risks and assessed in order to identify and implement measures to minimise risks.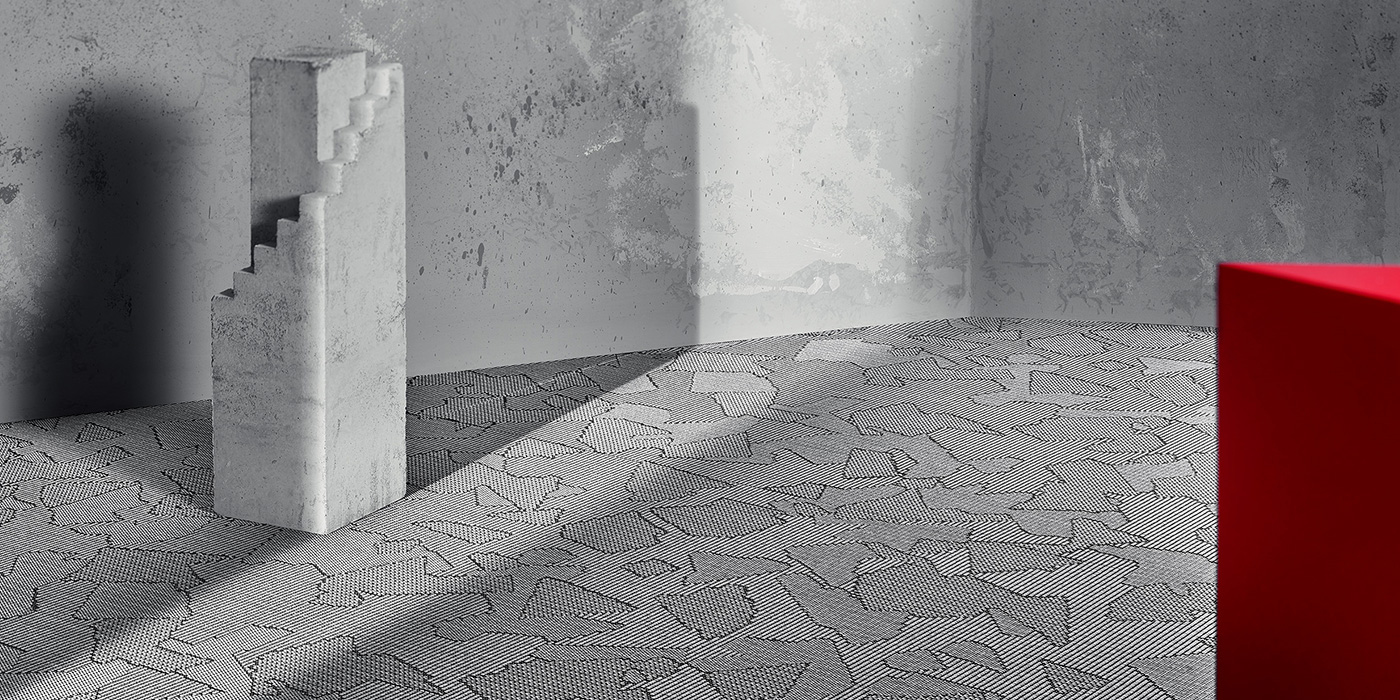 THIRD PARTY CERTIFICATES
Ever since 2002, Vorwerk Teppichwerke has been meeting the requirements of the most significant quality management standard both nationally and internationally: DIN EN ISO 9001. Our compliance with legal regulations regarding fire protection and emissions are tested in line with German and global standards by the independent TÜV testing agency and certified with the TÜV PROFICERT seal.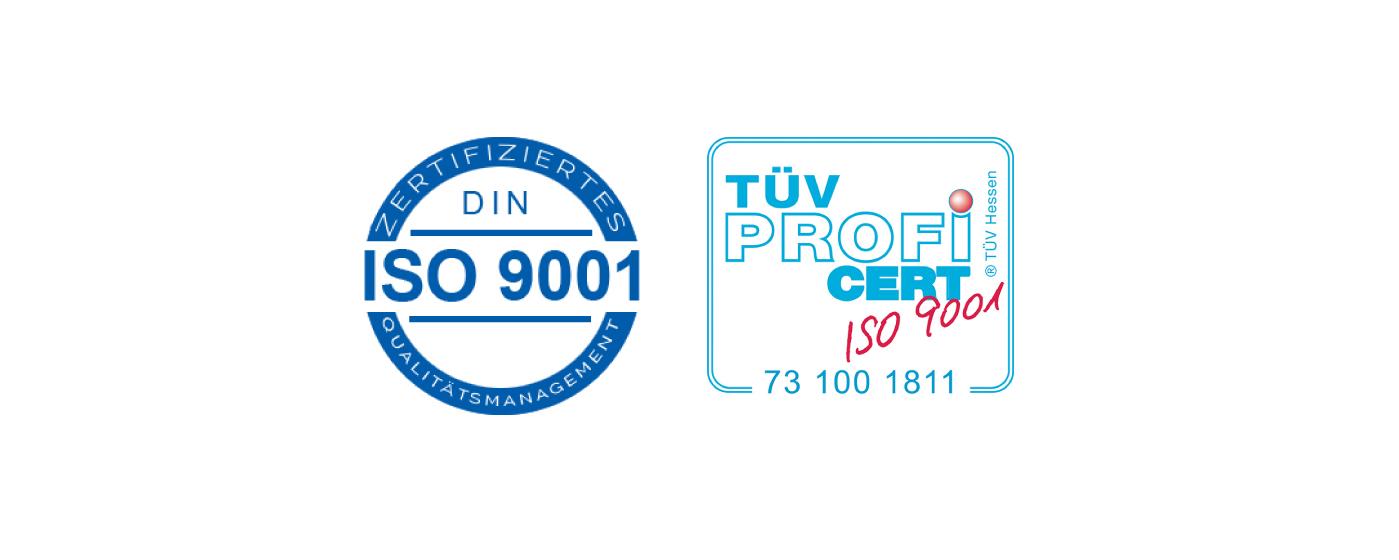 Find your perfect floor covering
Our special promise of performance
Our unique story of success