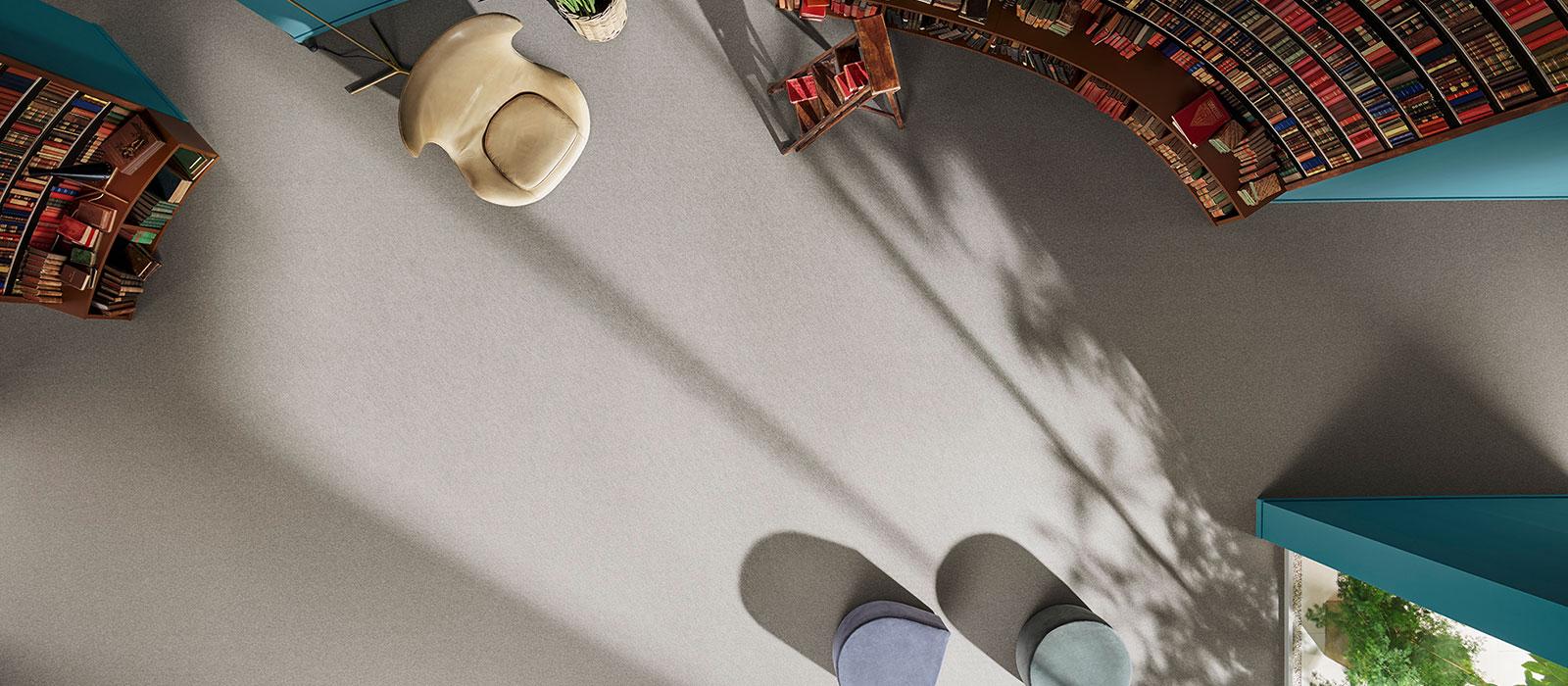 Superior Line**
The product line that raises a high level of comport event higher.
To achieve this, all products from the Vorwerk flooring SUPERIOR LINE captivate with a wonderful tactile feel, a high degree of robustness, and an extensive choice of designs. Regardless of whether they exhibit a classically elegant, timelessly discreet or avant-garde extroverted style, these designs become the absolute highlights in their respective surroundings. This is precisely why we offer a whole world consisting of out-of-the-ordinary colourings and surfaces to match. Because the products from the Vorwerk flooring SUPERIOR LINE intend to convince, not only today but tomorrow and beyond as well, whether in a residential or a business environment.
p>If the right colour nuance is not among them, then change the default setting to " in stock" or , if you are a major customer, please ask us about the possibility of customised solutions.
Choose the look of your Vorwerk product
NATURE | Design is the feel-good solution that blends nature and warmth. The palette is inspired by nature and our shared longing to escape the confines of our digital world. CLASSIC | Design is the stylish solution that prioritises timeless elegance. It's where tradition and modernity meet to form a classic and enduring look. ART | Design is the ultimate design statement for breaking with convention, creating a stir and daring to be bold. It does away with traditional standards and restrictions and instead offers maximum individuality.
Choose the technical properties of your Vorwerk productProduct Suggestions
ESSENTIAL LINE is the first of our three product lines and sets the standard from the word go. The materials and processing of these products excel in every regard, as is shown by their high durability, functionality and quality feel. They are fully equipped to take on any of their rivals – not least in terms of design. SUPERIOR LINE takes high comfort to the next level. All products in the Vorwerk flooring SUPERIOR LINE boast terrific feel, excellent resilience and a wide array of designs from the classically elegant to the timelessly subtle and the breathtakingly bold. A true highlight in any setting. EXCLUSIVE LINE features the ultimate selection of products for meeting the ultimate customer requirements. The name 'Exclusive' is a statement of intent, as this range is exclusively focused on products boasting superlative materials, processing and comfort. They also feature exceptional yarns for use in remarkable palettes, surfaces and designs.
Residential 'moderate': Normal wear in residential settings, e.g. bedroom, guest room, dining room and living room Residential 'high': Heavy wear in residential settings, e.g. living room featuring heavy use, hallway/entrance area, study, children's room, hotel room and all other rooms Commercial 'intensive': Intensive wear in commercial settings, e.g. office, legal practice, sales room, restaurant, conference room and all other residential rooms Commercial 'extreme': Extreme wear in commercial settings, e.g. office or restaurant featuring heavy use, event space, department store, reception, ticket office, school, all residential rooms, and all commercial spaces featuring less heavy use
Extend search for pros
Bfl-S1: Mild flammability (building inspection designation according to DIN EN 13501) or B1 (former designation according to DIN 4102) – very low fire relevance. Cfl-S1: Mild flammability (building inspection designation according to DIN EN 13501) or B1 (former designation according to DIN 4102) – low fire relevance. Efl: Normal flammability (building inspection designation according to DIN EN 13501) – acceptable fire behaviour
The higher the value, the better the sound absorption. Complete absorption corresponds to an NRC of 1.0, with absorption in a room being influenced by the degree of absorption (0.1 = 10% and 1.0 = 100%) and the absorber surface (carpet)
100% PA 6: (formerly Perlon), raw white yarns, highly resistant 100% PA 6.6: (formerly nylon), raw white yarns, extremely resistant 100% PA 6 Solution Dyed: dyed yarns, very low soiling 100% PA 6 econyl: raw white yarns made from 100% recycled material 100% PA 6 econyl Solution Dyed: dyed yarns based on 100% recycled material, very low soiling
Additional properties
Castors, residential: Private rooms with castor wear Castors: Commercial rooms with castor wear
Stairs, residential: Stairs in private residences Stairs: Stairs in commercial and public buildings
Underfloor heating: Rooms with underfloor heating
Hide search for pros
Search