Organic Floor Coverings
RE/COVER green.
The high-quality selection of organic floor coverings from Vorwerk.
Cultivated. Holistic. And always eco-friendly
RE/COVER organic floors consist of planks for maximum durability. The eco-friendly vinyl floor covering comprises 90% renewable raw materials and is fully recyclable. RE/COVER is an extremely durable floor covering that handles renovation projects with ease and is specifically intended for high-traffic areas. Given its high usage class, RE/COVER organic flooring is particularly popular in commercial settings from hotels to offices.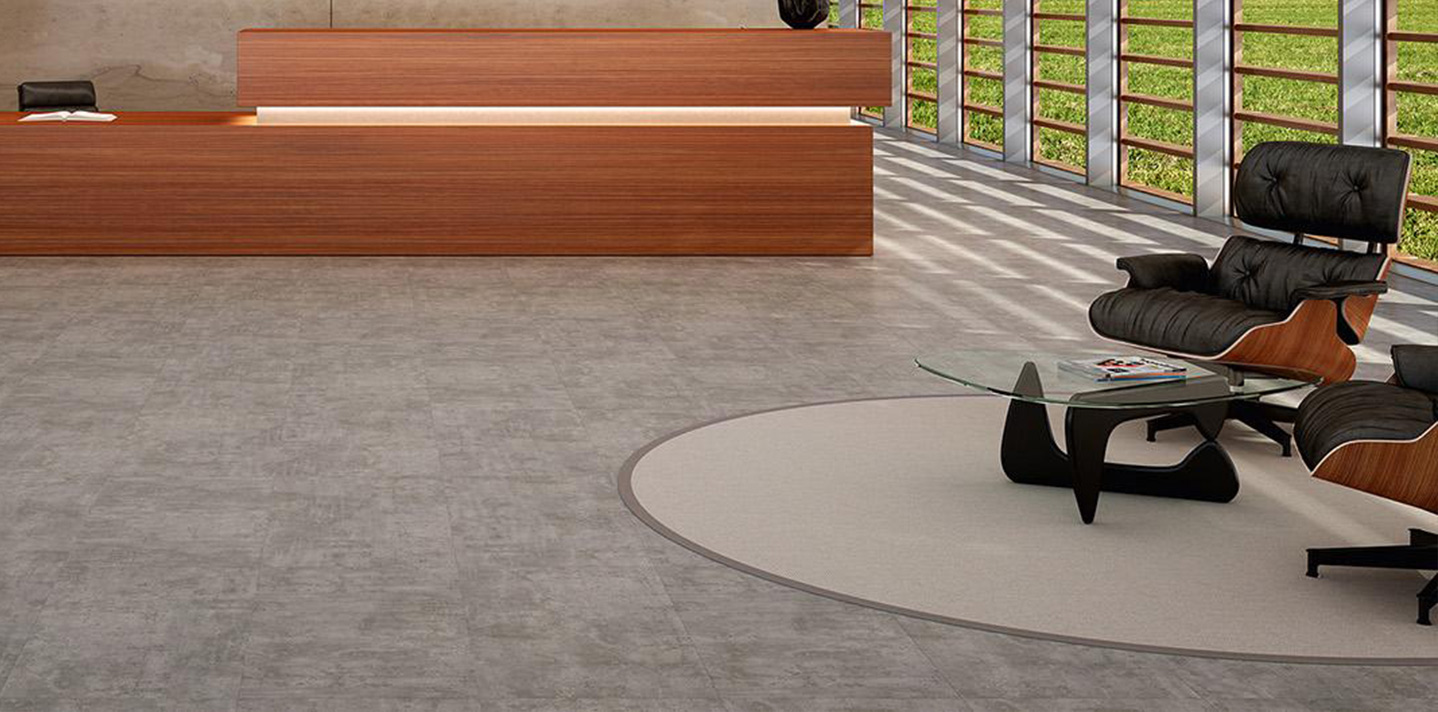 Ecological and innovative
The design of our planks is inspired by natural resources, which our designers take great pains to conserve. Discover the luxury of 'less is more' with the aesthetic wood and stone looks in the RE/COVER range.

This Vorwerk organic floor is made from high-quality ecological elastomers and features a groundbreaking innovation: the petrochemical polyols have been replaced with organic polyols sourced from castor oil and rapeseed oil. Our floors are entirely free from polyvinyl chloride (PVC) and harmful softeners.

This ensures compliance with the REACH Regulation of the European Union as well as the requirements of the LEED rating systems of the U.S. Green Building Council and the German Sustainable Building Council (DGNB).

RE/COVER green belongs to the best international emission classes, such as TÜV PROFI CERT (Germany) and A+ (France).