The passion range
Attractive Vorwerk products at appealing entry-level prices.
The entry-level range for residential and commercial buildings.
As a complement to our high-quality brand products, our Passion range includes attractive entry-level options with the most popular surface constructions and colour schemes. It boasts a selection of single-shade, mottled and printed velour products, as well as classic COC and loop-pile carpets. Cosy high-pile Saxony and frisé carpets that are ideal for residential settings round off the selection in style. And from subtle tones to bold modern shades in the Vorwerk palettes, you'll always find the colour you're looking for. Suitable for residential and commercial buildings, the Passion products are available from stock in a width of 400 cm (plus 500 cm option for tufted broadloom). In addition, all items are also available as an overlocked rug. You select the size of rug, and we select the colour-matching yarn for the overlocking seam.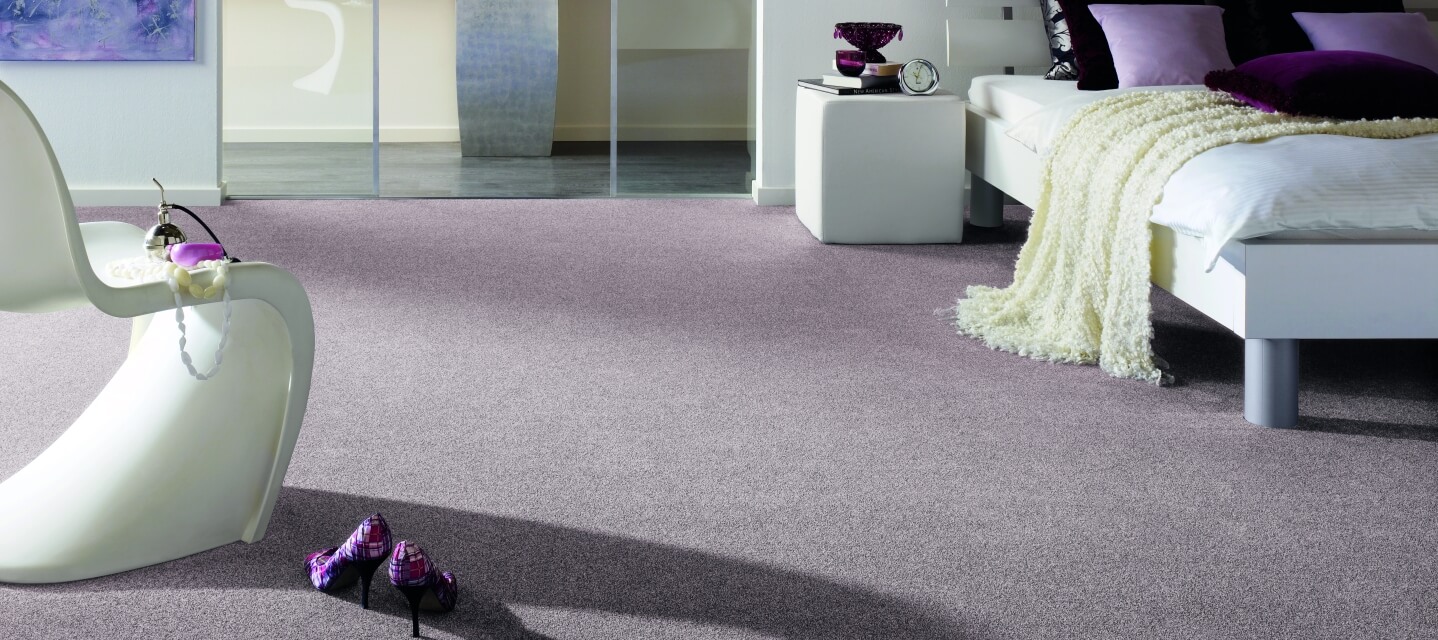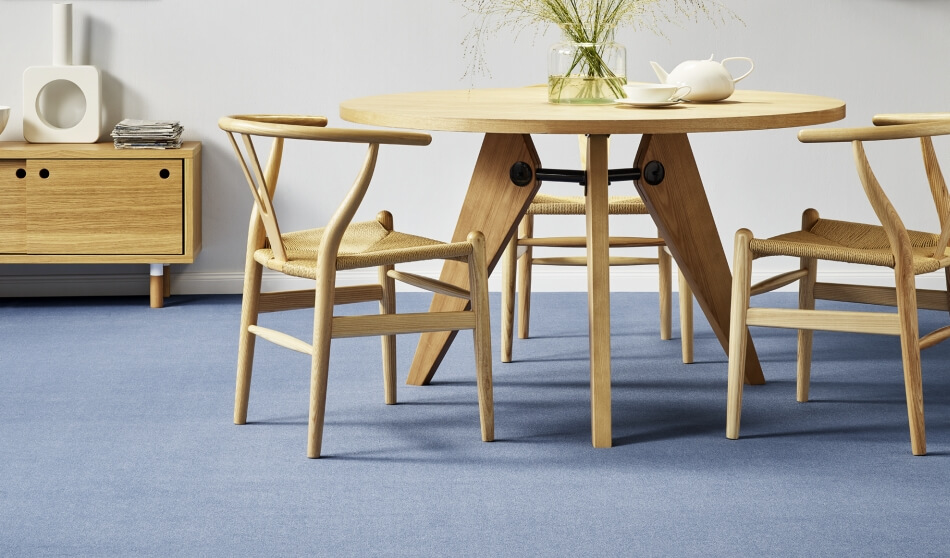 Product finder
View the full range, a broad selection or just one specific product – it's up to you. Narrow the parameters for a more targeted search, explore the rich diversity of the Vorwerk flooring portfolio or go directly to the floor covering of your choice.
Choose the look of your Vorwerk product
Choose the technical properties of your Vorwerk productProduct Suggestions
Residential 'moderate': Normal wear in residential settings, e.g. bedroom, guest room, dining room and living room Residential 'high': Heavy wear in residential settings, e.g. living room featuring heavy use, hallway/entrance area, study, children's room, hotel room and all other rooms Commercial 'intensive': Intensive wear in commercial settings, e.g. office, legal practice, sales room, restaurant, conference room and all other residential rooms Commercial 'extreme': Extreme wear in commercial settings, e.g. office or restaurant featuring heavy use, event space, department store, reception, ticket office, school, all residential rooms, and all commercial spaces featuring less heavy use
Extend search for pros
Bfl-S1: Mild flammability (building inspection designation according to DIN EN 13501) or B1 (former designation according to DIN 4102) – very low fire relevance. Cfl-S1: Mild flammability (building inspection designation according to DIN EN 13501) or B1 (former designation according to DIN 4102) – low fire relevance. Efl: Normal flammability (building inspection designation according to DIN EN 13501) – acceptable fire behaviour
The higher the value, the better the sound absorption. Complete absorption corresponds to an NRC of 1.0, with absorption in a room being influenced by the degree of absorption (0.1 = 10% and 1.0 = 100%) and the absorber surface (carpet)
100% PA 6: (formerly Perlon), raw white yarns, highly resistant 100% PA 6.6: (formerly nylon), raw white yarns, extremely resistant 100% PA 6 Solution Dyed: dyed yarns, very low soiling 100% PA 6 econyl: raw white yarns made from 100% recycled material 100% PA 6 econyl Solution Dyed: dyed yarns based on 100% recycled material, very low soiling
Additional properties
Castors, residential: Private rooms with castor wear Castors: Commercial rooms with castor wear
Stairs, residential: Stairs in private residences Stairs: Stairs in commercial and public buildings
Underfloor heating: Rooms with underfloor heating
Hide search for pros
Search