The client wanted a fresh new colour concept in a special form that resembles a hotel more than a home. The model for this was the Swedish principle of a generation house, where young & old should feel at home.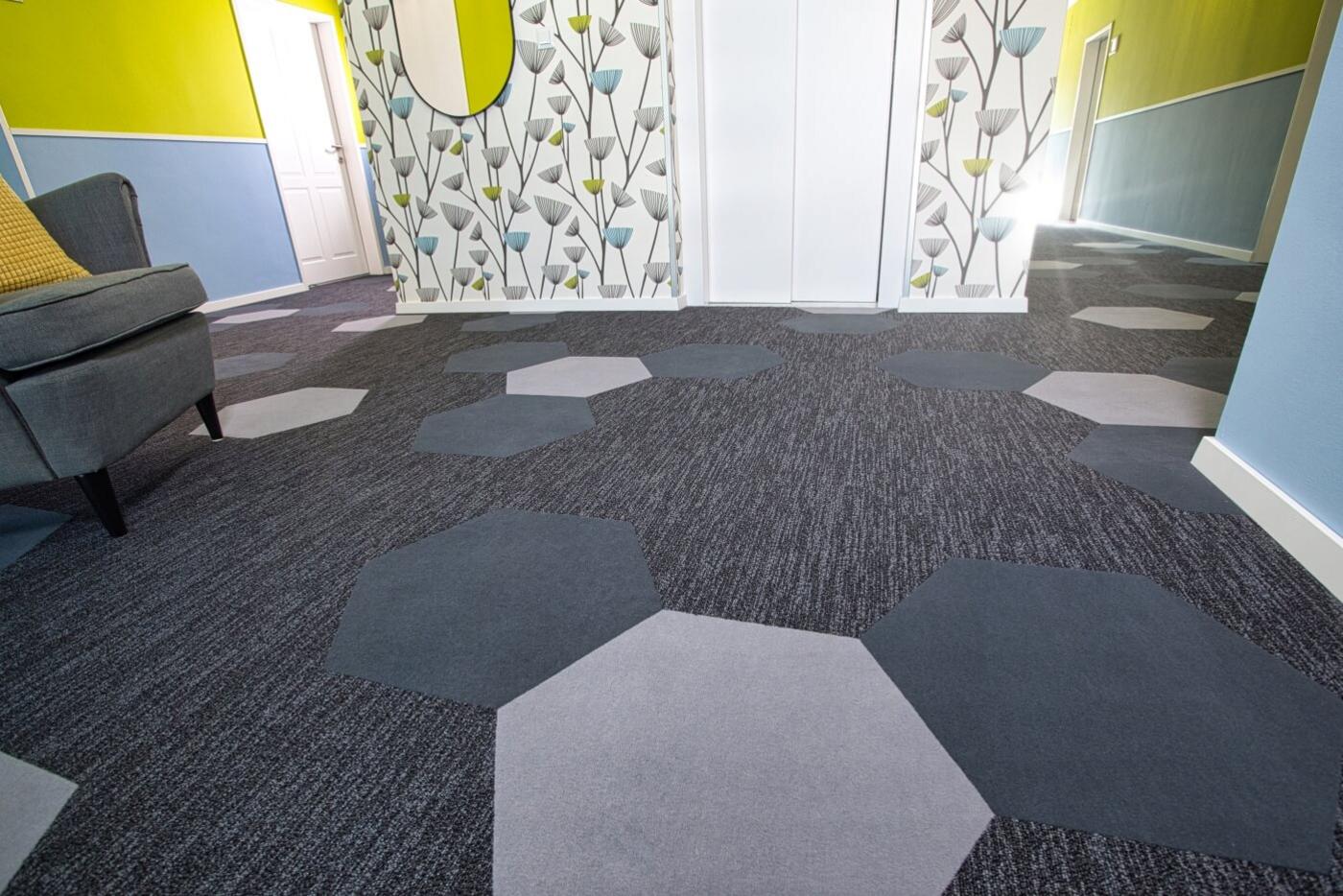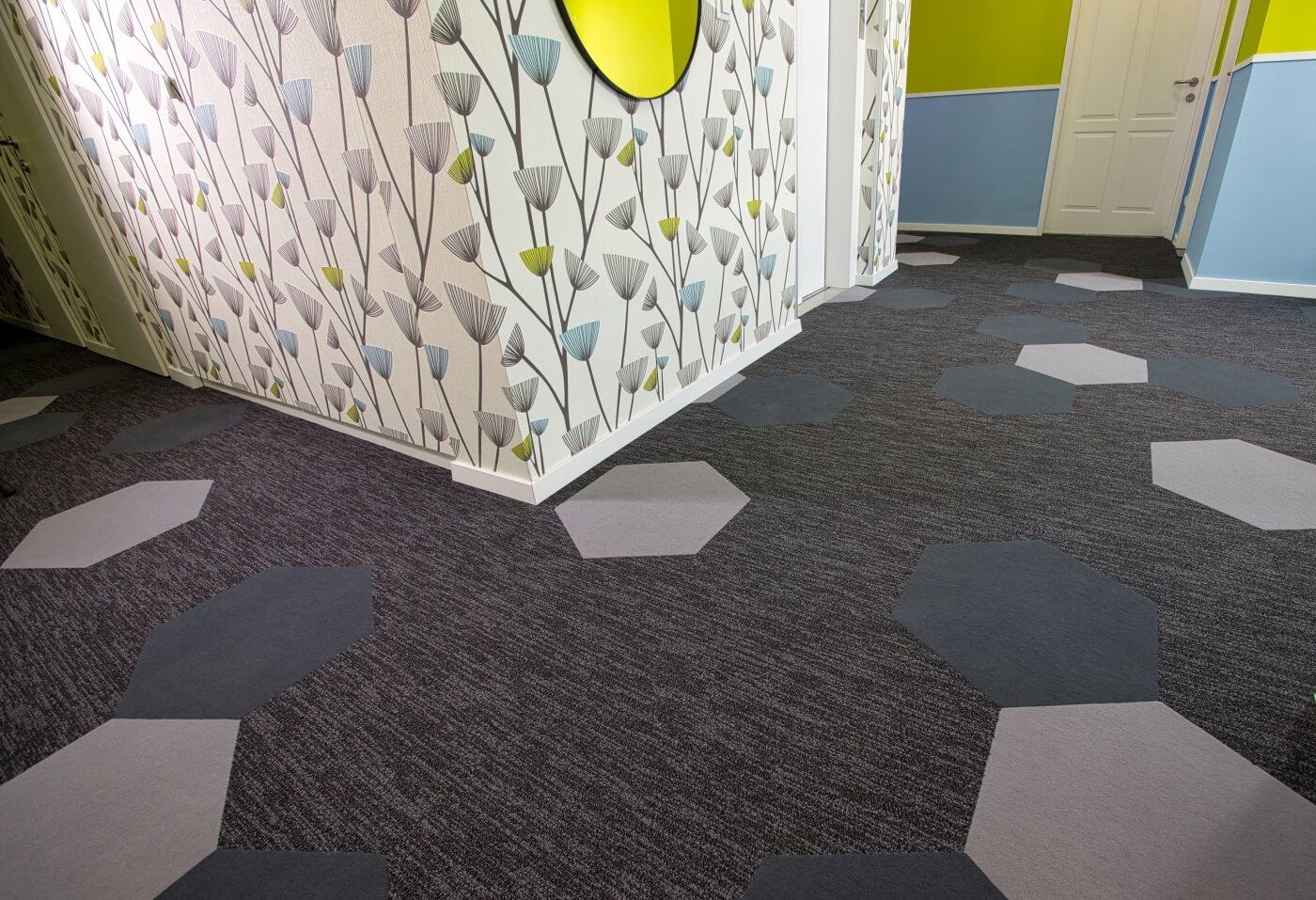 Information about the object
Vorwerk flooring laid 400 m² of textile floor covering from its modular acoustic tile range. The Prism free-form tile in 3 colourways was used here. Prism is one of the classic tile shapes based on the honeycomb. It gave the architect and designer a great deal of freedom in playing with colours and surfaces. The result is a hallway area with furniture, floor and wall design as a total work of art.