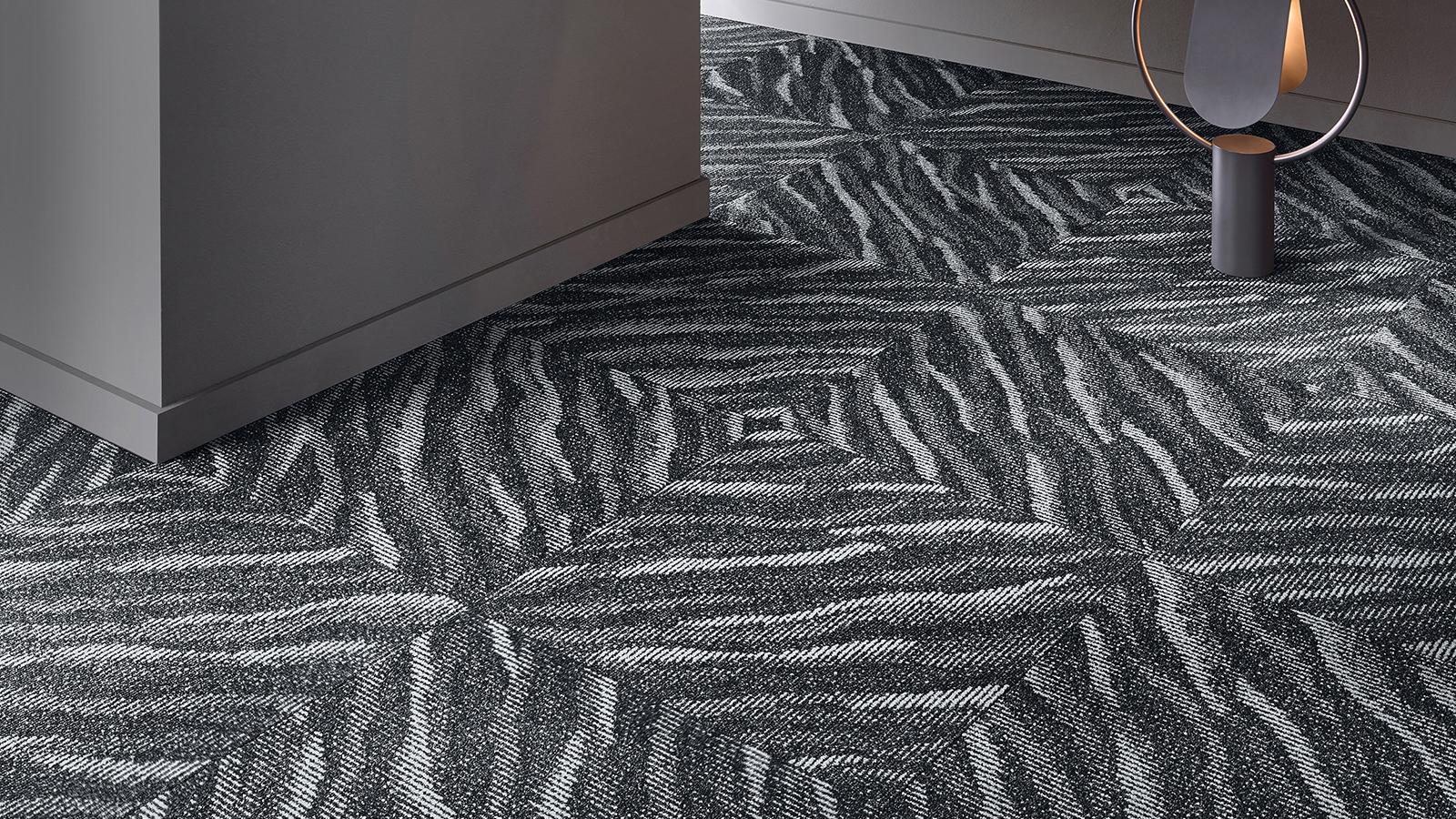 Colour 5W85
Superior 1028 SL Sonic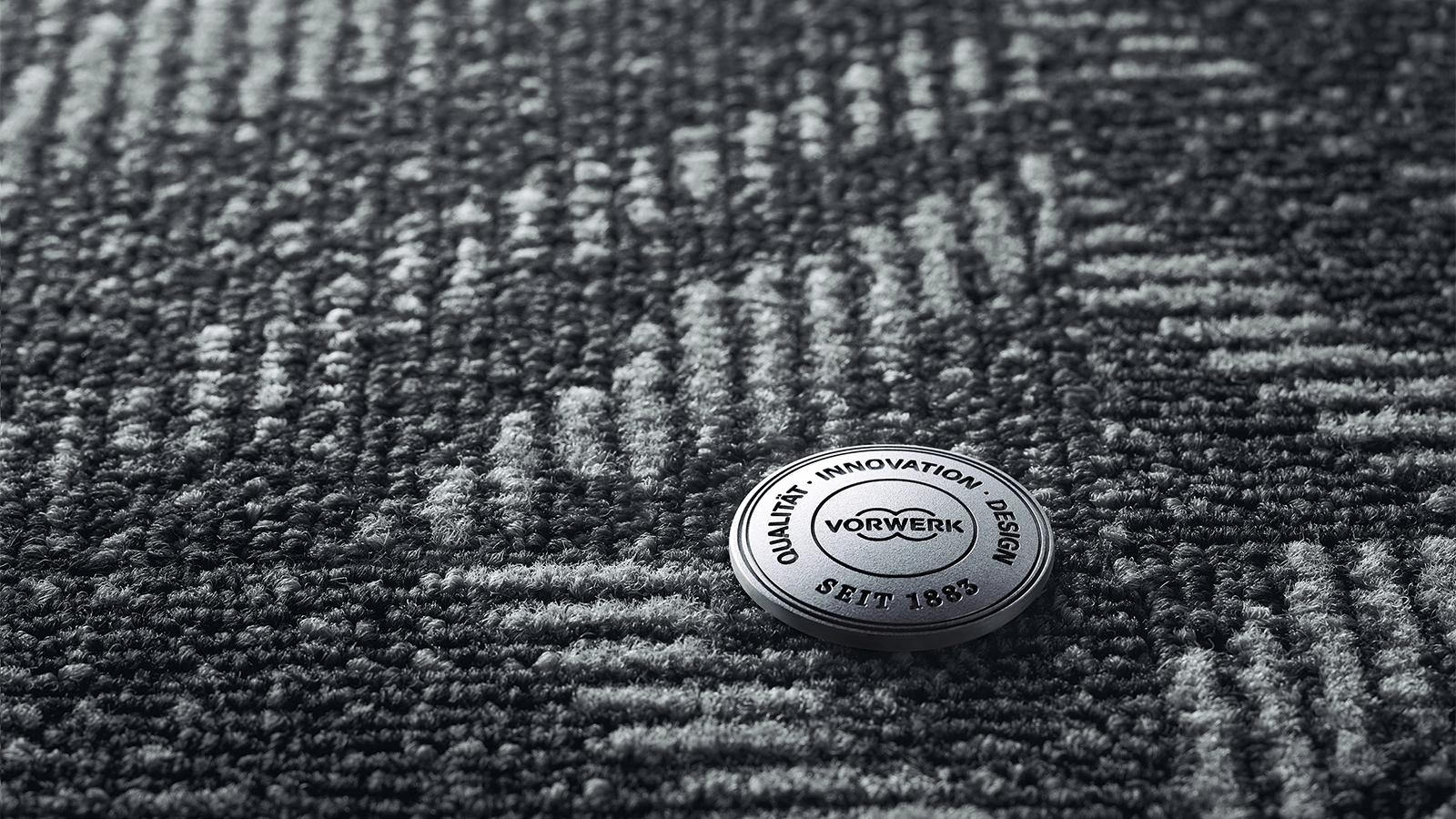 Colour 5W85
Superior 1028 SL Sonic
IT'S A SUPERIOR 1028 SL SONIC! WHEN YOU GET MAXIMUM ENVIRONMENTAL-FRIENDLINESS EVEN IN THE COLOUR OF YOUR EYES.
Custom colours are possible starting from a quantity of 400 square metres.

With highest-durable ECONYL® fibres to please the environment for many years, as the top material is made of 100% recycled material, such as from discarded fishnets. This has earned it four quality labels: CE, Green Label Plus, GUT and Bestnote of A+ for low room emissions (VOC)

The dimensionally stable, bitumen and PVC-free acoustic tile, with significantly enhanced sound absorption and acoustic values, sets new standards in the market.
Retail price
Made in Germany.
Made by Vorwerk
Technical product information
Superior 1028 SL Sonic
Construction:

The construction describes the manufacturing method (tufting or web) and the structural or colour design of the outer material.

1/12" Getuftete Schlinge, tuftgemustert
Pile material:

The term pole wear layer describes the fibre composition of the outer material.

100% Polyamid 6 ECONYL
Formats:

The product is available in these widths (for rolls) or formats/ shapes (for tiles).

50 x 50 cm, 25 x 100 cm, 50 x 100 cm, 100 x 100 cm, Crystal, Prism, Wave, Flake, Tie, Edge
Usage:

The durability rating indicates for which area (private or object) the product is suitable, how intensive the use may be and indicates the stress class (value in brackets).

intensive traffic (33)
Number of tufts:

The number of tufts describes the number of fiber burls per square meter and represents the density of the fabric surface.

ca. 2444/dm²
Total thickness:

The total thickness is the thickness of the face material plus the thickness of the back coating.

ca. 9.3 mm
Pile weight:

The pile insert weight is the weight of the yarn used to make the face material.

ca. 670 g/m²
Total weight:

The total weight is the weight of the goods (upper material plus coating).

ca. 3700 g/m²
Fire behavior:

The fire behaviour shows the classification of the fire protection of the respective product.

Bfl-s1
Sound absorption:

The sound absorption coefficient provides information about the insulation of the room sound by the respective product.

0.25 αw
design:

1053

rapport:

80x80

style world:

Nature Design
Product type
(50 x 50 cm) Delivery promise 2: Up to 300 square metres within 3 days
(25 x 100 cm) Delivery promise 3*: minimum order quantity of 3 units. - delivery date upon request
(50 x 100 cm) Delivery promise 3*: minimum order quantity of 3 units. - delivery date upon request
(100 x 100 cm) Delivery promise 3*: minimum order quantity of 3 units. - delivery date upon request
(Crystal) Delivery promise 3*: minimum order quantity of 3 units. - delivery date upon request
(Prism) Delivery promise 3*: minimum order quantity of 3 units. - delivery date upon request
(Wave) Delivery promise 3*: minimum order quantity of 3 units. - delivery date upon request
(Flake) Delivery promise 3*: minimum order quantity of 3 units. - delivery date upon request
(Tie) Delivery promise 3*: minimum order quantity of 3 units. - delivery date upon request
(Edge) Delivery promise 3*: minimum order quantity of 3 units. - delivery date upon request
Additional aptitudes
Discover more
Seals of approval





Discover more
Further information to Superior 1028 SL Sonic
Product information for download
Installation tips for download
Care instructions for download