Our carpets bring a history
FULL OF PASSION AND INNOVATION.
The persistent will to offer our customers the most beautiful and best floor coverings drives us every day. That is why, even after more than 135 years, we offer the opposite of mass-produced goods, but floor coverings with genuine quality standards. To achieve this, we have every square metre checked by many hands and even more eyes with highly concentrated precision. That's more than 5,000,000 individual tests per year. We are the only company that does this to ensure that your new Vorwerk carpet lasts a very long time, doesn't smell like a new carpet and makes your life healthier in the first place: it is tested for harmful substances and binds fine dust (thanks to thermal lamination of the backing) - so it is also ideally suited for allergy sufferers. Please look out for the numerous independent environmental and quality seals with which we are allowed to label our floor coverings.
Quality
at a glance
We only use high-quality yarns and specially selected brand fibres for our carpets and carpet tiles. This not only makes them particularly durable and robust, but also makes them look better for many years. Even in the toughest office use under countless chair castors or in heavily frequented places such as stairs or lobbies. Everything we do is geared towards providing every customer with the best possible flooring in every respect for every application. In doing so, we ensure the high quality of our products 'Made in Germany' 'Made-by-Vorwerk' within the entire production process with German quality standards. In the procurement of raw materials, in production and also in delivery. We have the claim to control the entire value chain.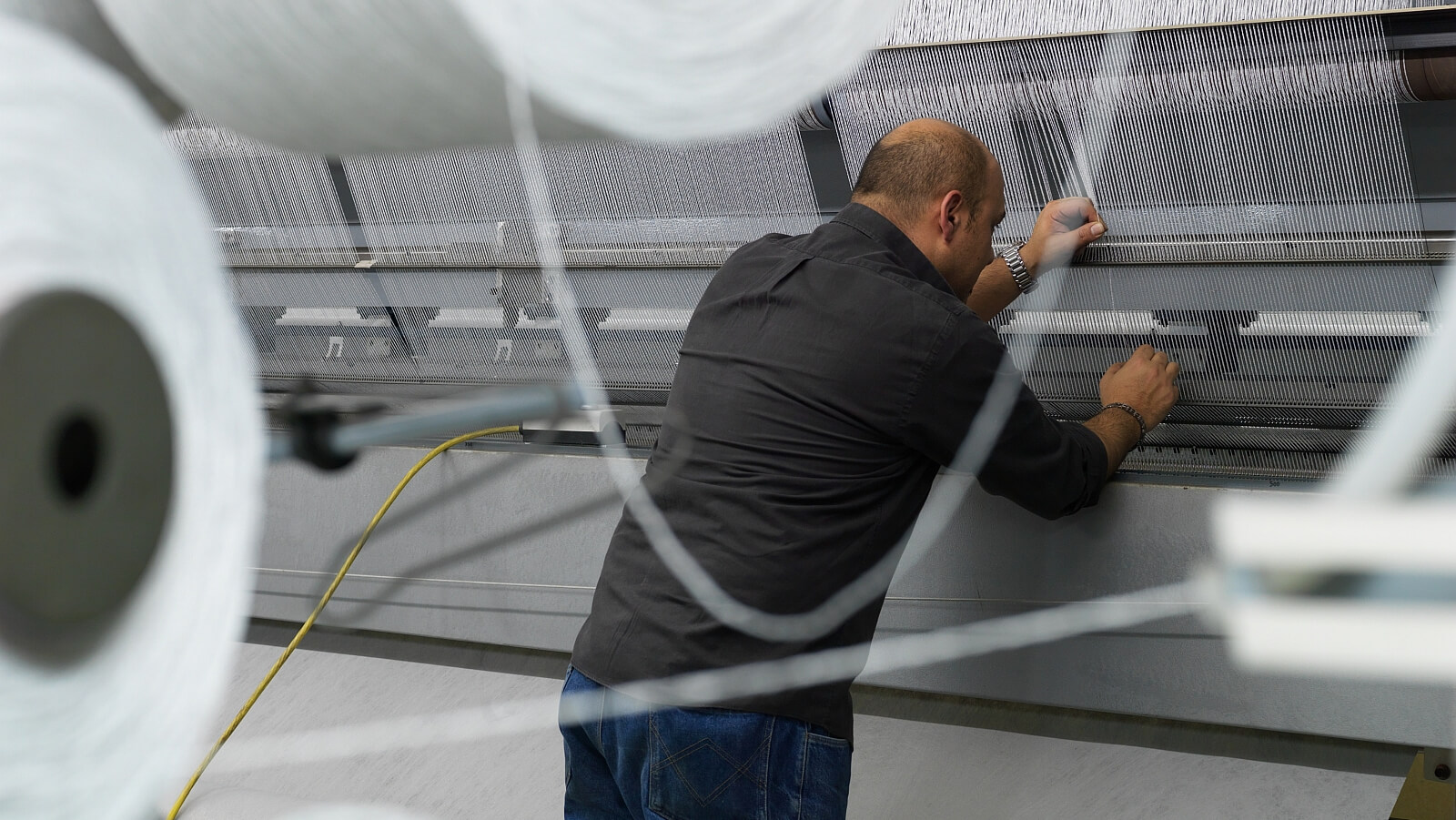 Made in Hamelin.
Made in Germany.
Our textile floor coverings such as carpet, carpet tiles and rugs are produced exclusively in Germany. So you have the guarantee that our entire range is woven, tufted, dyed, printed, coated and made up with the utmost care. Traditional virtues, great passion for the product and great attention to detail make every Vorwerk a top-quality product of German craftsmanship. In order to leave the factory in above-average quality, every square metre of floor covering is manufactured in a highly concentrated manner and meticulously checked by many experienced employess.
At Vorwerk flooring,
NOT ONLY THE LOGO IS GREEN.
Very early on, at the beginning of the 1990s, we deeply anchored the idea of sustainability in our minds and aligned the company along all value chains in an environmentally friendly way. In order to be able to set new standards in environmental protection, resource efficiency and energy-saving production methods. After all, as a German premium manufacturer, we consider it our duty to exclusively develop products that consist almost entirely of recycled material and can be used repeatedly as so-called recycled products. For a product range that already consists to a large extent of recycled material.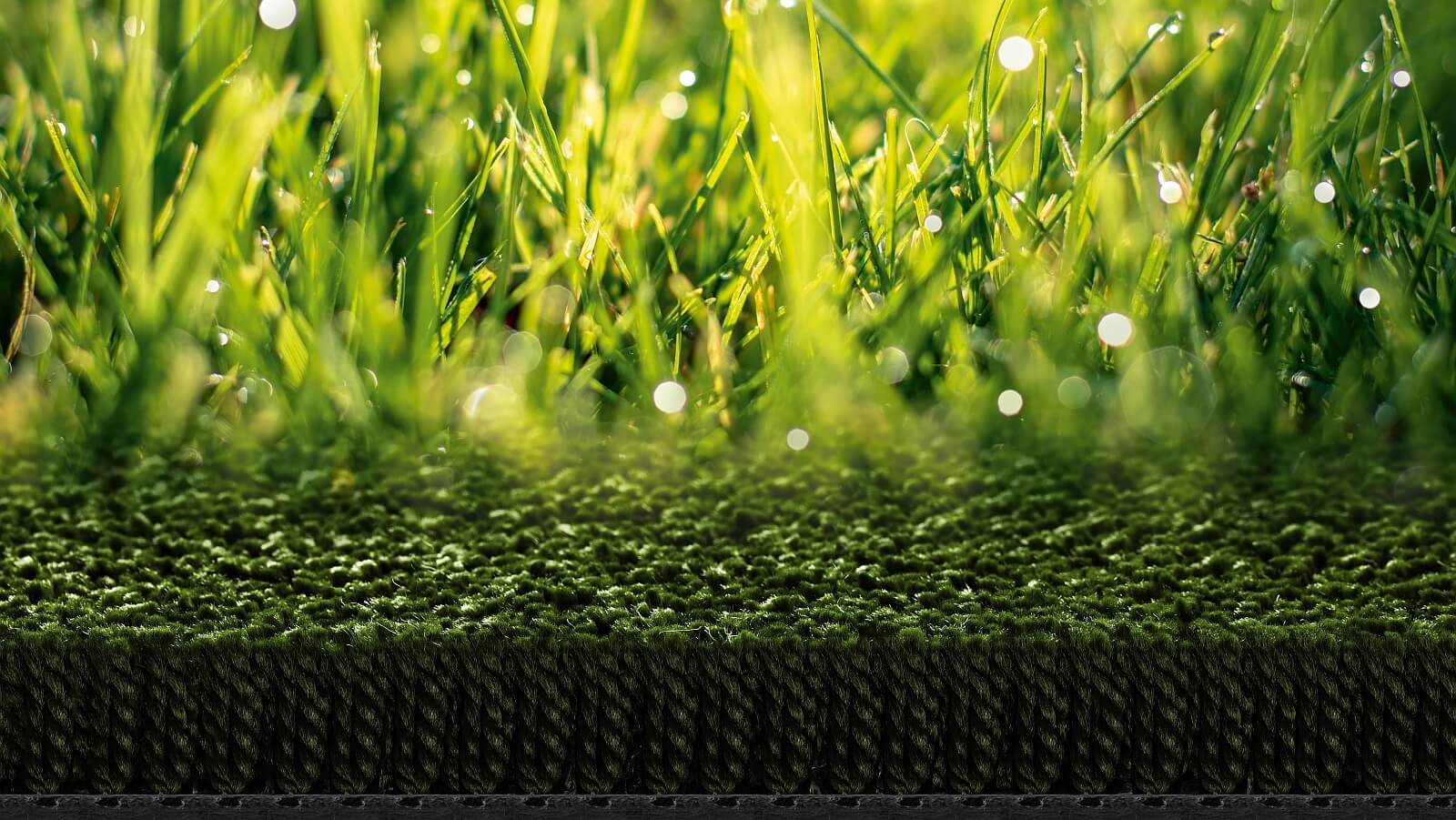 Our production is also climate-neutral.
Thanks to comprehensive technical solutions to reduce CO2 emissions as well as additional compensation measures for the emissions that cannot be technically avoided. Our support for a climate protection project in the Pará forest (Brazil) is just one of them. The energy required for production is also exclusively provided by CO2-neutral, ecologically beneficial, green electricity generated from hydropower. This is important to us because it not only supports renewable power generation in the form of hydroelectric plants, but also contributes to their further expansion
Design
at a glance
One of the most impressive features of our floor coverings is their design. Whether for residential or contract use, our collections aim to contribute significantly to the architecture of the space. With form, structure and colour - the knowledge of their emotional quality - to the introduction of progressive designs and selected materials. World-famous artists, couturiers or architects such as Gerhard Richter, Roy Lichtenstein, Karl Lagerfeld or Zaha Hadid have designed for Vorwerk in the past. Enough incentive for us to set standards in the here and now. To this end, we see textile floor coverings as a large canvas that needs to be painted. Whether timeless or contemporary, restrained or progressive. Vorwerk always offers sophisticated design in countless flavours that never lose their appeal, even after many years. No wonder, then, that we win prestigious awards every year, which we are not only very pleased about, but also see as confirmation of the high standards we set ourselves.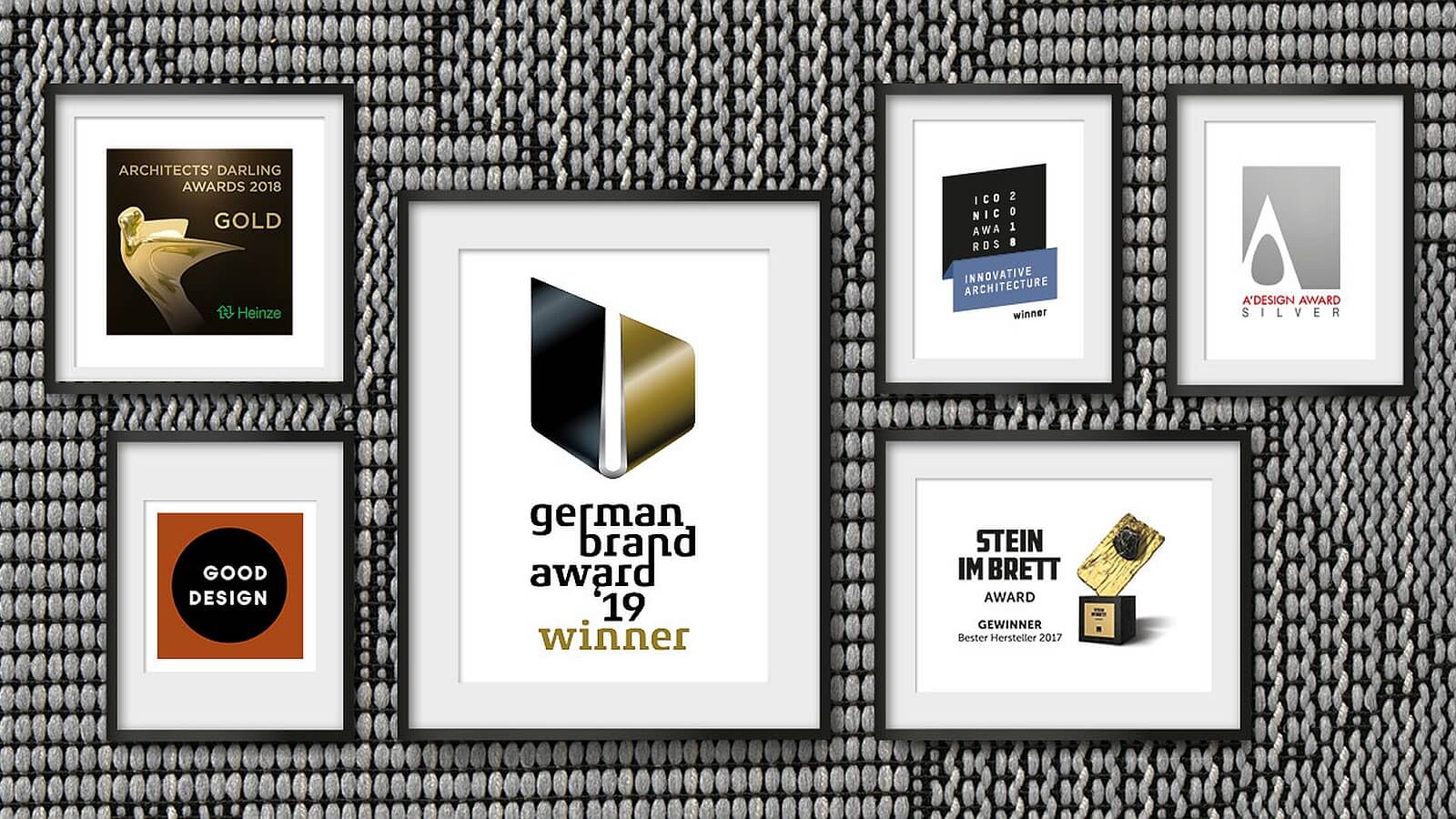 Innovation
MADE IN GERMANY.
Since our founding, we have succeeded in anticipating new customer or market needs - and responding with forward-looking materials, environmentally friendly manufacturing processes and new shapes or installation techniques. After all, constant renewal and optimisation are top priorities for everyone at Vorwerk flooring. Be it the introduction of affordable floor coverings in Germany (1883), which made the modern carpet market possible in the first place. Or the co-invention of tuft technology in Europe (1955), which marked the starting point for the fluffy domestic carpet. Or the idea of the designer carpet (1980), for which more than 50 world-famous artists immortalised themselves on a Vorwerk. Or the development of the first ecological carpet coating (1994), which meant a real revolution for every allergy sufferer. Or the concept of the first free-form carpet tile (2011), which opened up completely new freedom in floor design. Time and again, it is the Vorwerk brand that recognises what people want and sets the trends in the market for them.