Area rugs
Add a sophisticated touch to any room with classic stitched carpets or voluminous deluxe carpeting.
For floors with flair. Your area rug from Vorwerk
Millions of satisfied customers are testament to Vorwerk's mastery of beautiful, innovative and durable floor coverings. Whether installed at production size or as a tailor-made unique model, they add a touch of flair to any floor.
Not only are a great many carpets from our range suitable for cutting to specific dimensions, we can even treat the edges just the way you need: choose from classic stitched carpets and voluminous deluxe options.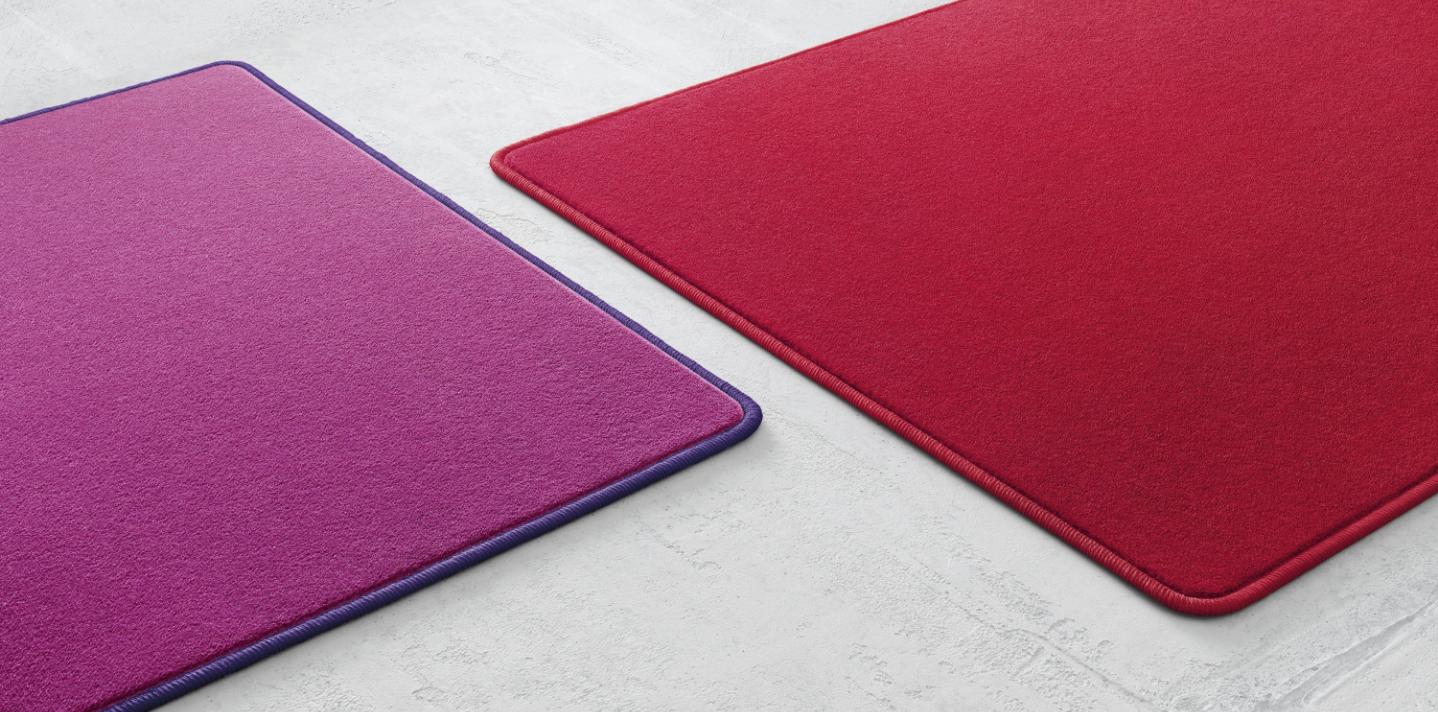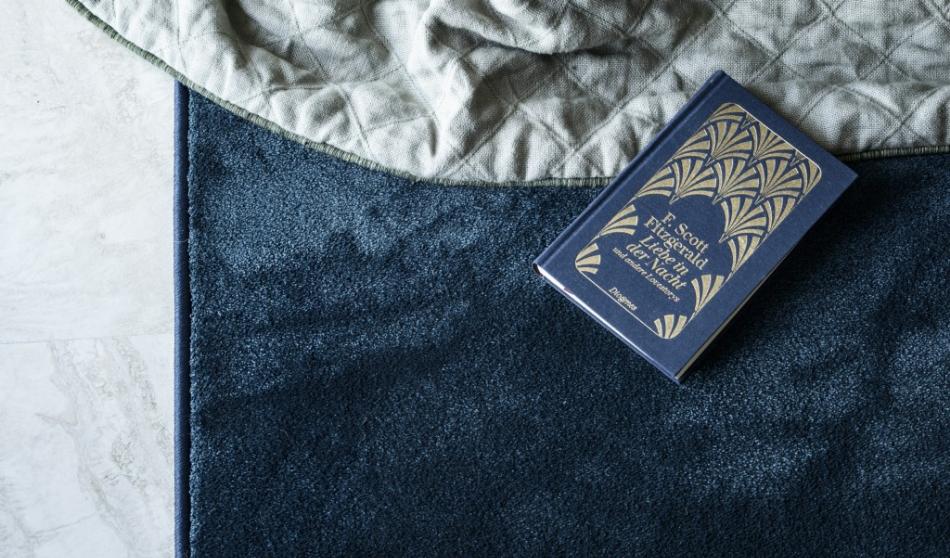 Stitched carpets are a popular variant of overlock carpet, as the fringe of the carpet is surrounded with a clean and resilient stitched seam. This provides the overlock carpet with a clearly structured and extremely durable edge.
Vorwerk flooring enables you to define the dimensions and shape of your overlock carpet (angular or round) and to select your ideal stitching seam colour from our broad palette of yarns. You can even choose contrasting colours for your carpet and stitching yarn to add an extra dash of style. We will be happy to help you pick out the stitching yarn colour that best corresponds to your preferred carpet shade.
02. Deluxe carpets
Deluxe carpets are the premium variant of overlock carpets and catch the eye with their lush, voluminous look. Their edges are turned over and the back is manually lined with thick felt for added comfort and cosiness.