Floor coverings from Vorwerk meet the highest demands in terms of both quality and sustainability. From wear resistance and acoustics to fire protection, the technical properties of the various products have been developed and optimised to ensure they are ideal for the hotel, office and transportation sectors. We use our range of specially developed designs to create very special floor coverings and even a fair few unique customised products. Our products and services tailored to these sectors help us maintain many wonderful long-term partnerships. We also cater to a wide variety of additional applications.
SITEVISION in Örebrö, Sweden (2017).
It's a Vorwerk!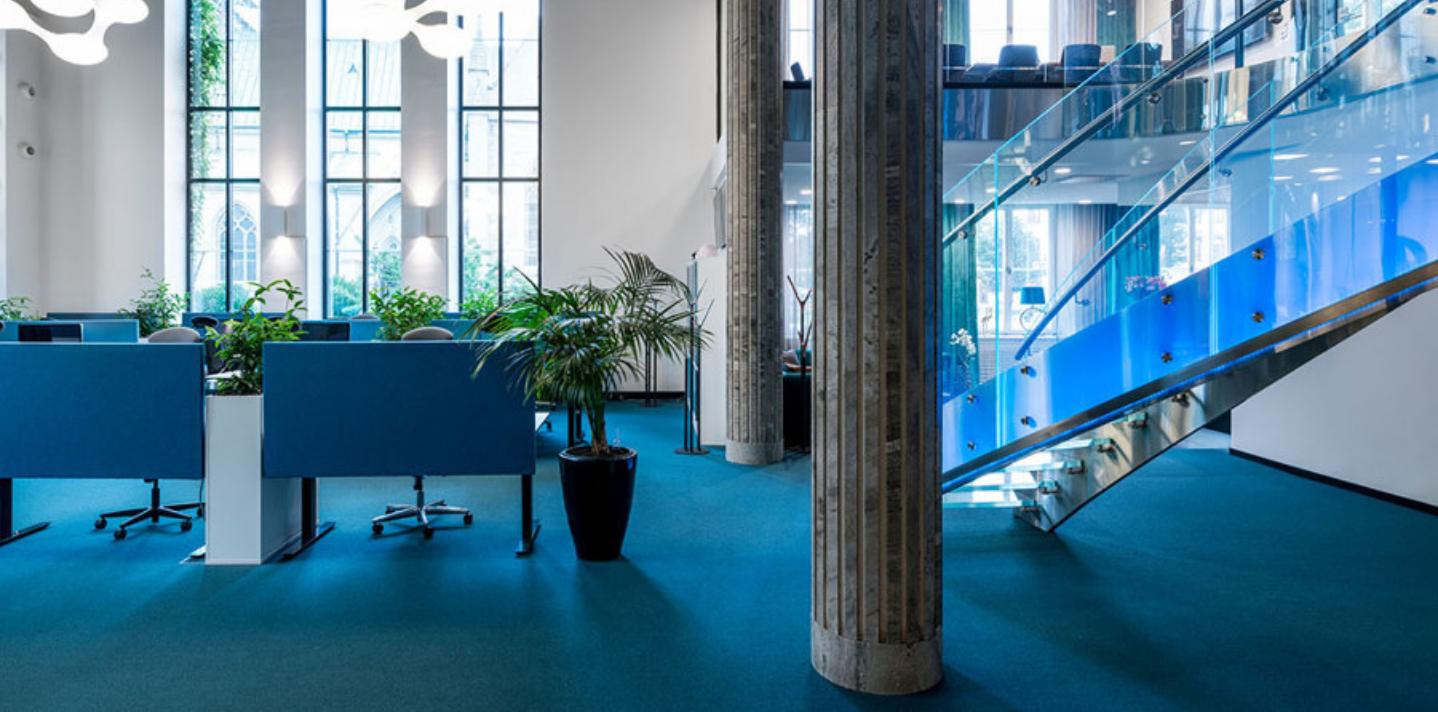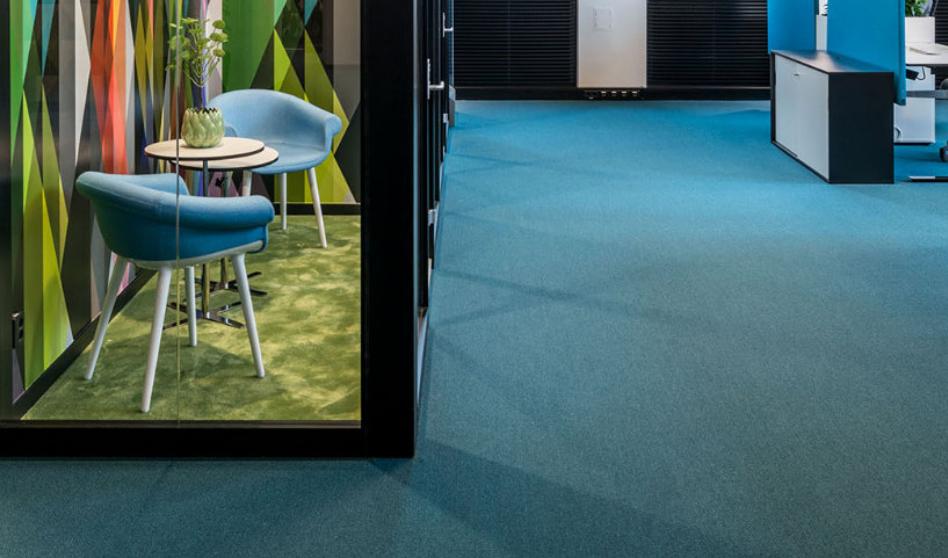 Bold colour combinations, offbeat furniture and colourful decorative elements underpin the design concept of the SITEVISION office. The coherent use of resilient woven carpets and high-pile velour variants establishes clear zones that lend structure to the open-plan layout and add a dash of individual flair.